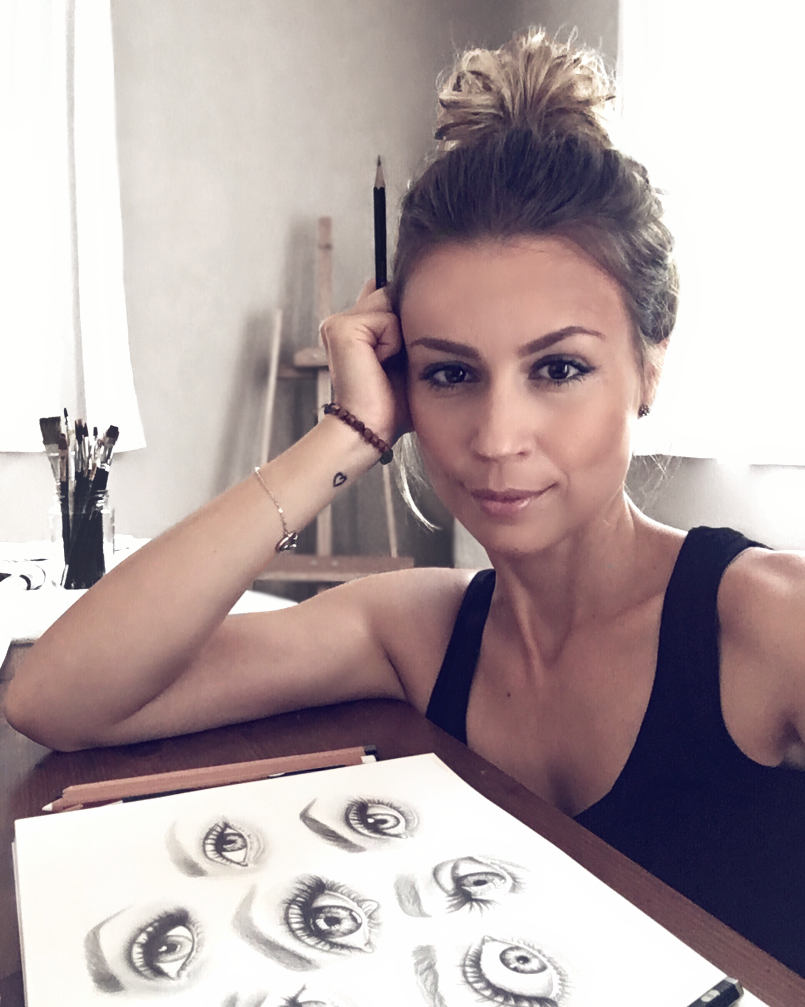 I discovered my passion for drawing and painting as a self-taught artist.

Pencil, acrylic and oil are my favorite mediums.
I really love to experiment with combinations of colours and different techniques.

The choices of my work are caused by impressions, intuition, moods and emotions.
I like to paint on border of reality and abstraction
with spontaneous feelings.

90% of the time I have the general composition planned before I start.
I like to work from reference photos but rarely do
I stick to them fully.
I like to leave lots of room for
experimentation an fun.

My intention is to arrive at a balance between the order and the chaos,
light and dark, tradition and expression,
always searching for the balance,
as I do in life.